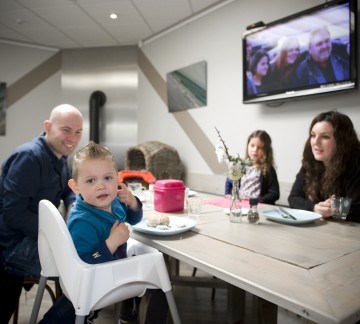 At Blicksem breakfast café you can enjoy the breakfast buffet every day (just be sure to make a reservation), consisting of various rolls, croissants, sweet spread, cheese, sliced cold meats, orange juice and much more. Blicksem is also an information desk. You can go here for questions about the camping site and/or its surroundings. There are also various maps for sale, including cycling and hiking maps. Blicksem is also where you will find the library and entertainment area.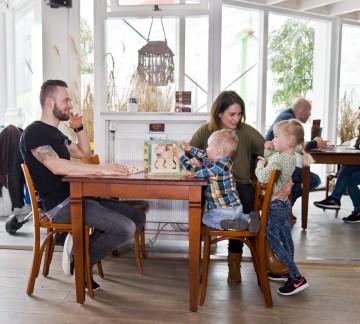 This is the place to enjoy Zeeland, by using seasonal products and fish and seafood that is caught in the area. Both fish lovers, meat lovers and vegetarians will be satisfied here. You can also stir it up by having a fresh pizza and a lovely glass of wine.
In case the weather's not so good, you can take a seat in the lounge corner, with its pleasant living room style, but if the sun is out, enjoy our patio next to the pool. With a spread of local delicacies to accompany your drinks, your holiday feeling is made complete.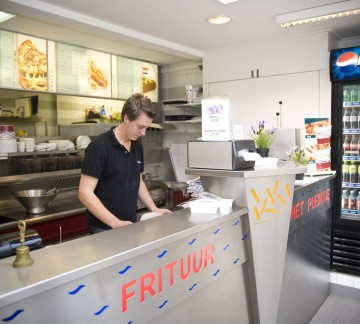 Chip shop het Pleintje is the place to go for chips, various snacks, take-away pizza and delicious ice-cream. You can take your order back to your tent or caravan, but there is also a patio where you can enjoy your snacks.